About Heartland Coalition Illinois
Heartland Coalition Illinois is a dba of the Heartland Coalition Inc., a 501c(3) tax-exempt nonprofit corporation. The Coalition began in 1997 as a volunteer effort to effect positive change in the Renewal Communities of San Diego County. One of its first projects was focused on assisting high-risk youth to learn construction skills through the process of rehabilitating run down properties. Heartland Coalition Illinois is located in Lawndale and is replicating many of its successful community job development and green housing programs in Chicago and surrounding communities under the "Rebuilding Green Program."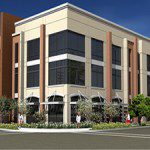 Shown above, the Heartland Coalition's Offices in Lawndale, Illinois.
Heartland Illinois's Community Partners:
Road to Righteousness
The Road to Righteousness is a community based not-for-profit who recently received their housing counselor certification recognized by the US Federal Housing Authority. Each family applying for the rehabilitated housing made available through Rebuilding Green will be required to complete the counseling program with Road to Righteousness.
North Star – Community Outreach
North Star is a community based not-for-profit who worked with HCI staff on numerous community improvement and development projects. They have served as partners in the State of Illinois Safety Network initiative, severed as a worksite for youth summer jobs program, and coordinated North Lawndale's annual community back to school events.
North Star will work with HCI to conduct community outreach. North Star will lead the initiative to engage the community directly through in-person efforts such as canvassing, focus groups, community rallies and community newspapers. Community residents might take on such roles of advertising the initiative, conducting outreach so that their neighbors are informed about the initiative.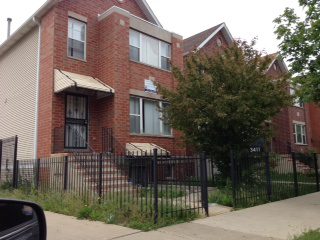 Shown above, a home in Lawndale that Heartland will renovate and release under its affordable housing program.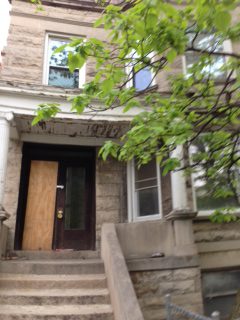 Greystone residence ready for renovation in Lawndale ward of Chicago.
Siobhan Robinson/Keller Williams – Realty
Siobhan Robinson/Keller Williams is a real estate company that HCI is currently working with to identify and secure comprehensive information of properties the Coalition might acquire.
First American Tile Company – Financial Institution
First American Title Company has worked with Heartland Coalition and will serve as the organization's community development financial institution.
Rebuilding Green (RBG)
The Rebuilding Green (RBG) Program, summarized below, is designed to showcase a solution that will provides several desirable outcomes, for Chicago, the homebuyers, a new green work force, the community, and the environment.
Rebuilding Green is a social enterprise program of United GREEN (GrassRoots Energy and Environmental Network), a DBA of the Heartland Coalition. United GREEN's mission includes 1) generating green jobs through social enterprise and 2) promoting energy and environmental sustainability through networking and partnerships. The customer base is comprised of two segments: 1) low income residents seeking training and employment in green jobs, 2) persons who wish to purchase Chicago zero-energy, resource efficient green homes.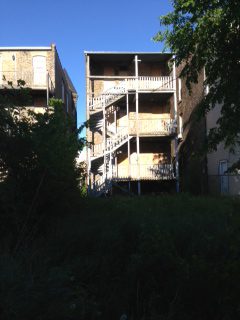 This Garfield, Illinois multi-family development will be renovated by the Heartland Coalition's energy efficiency team.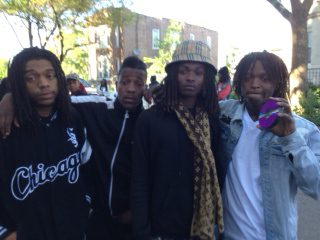 Potential workers for Project GreenSmart Greenup – Cleanup at a block party in Lawndale.
With this RBG partnership and strategy, the Heartland Coalition has taken the opportunity to become a recognized leader in green energy solutions as well as economic recovery strategies. Investing with Rebuilding Green Program will introduce and endear Chicago to potential businesses for future win/win alliances, and help rebuild the mutual trust and respect between the public, the City of Chicago, and the lending sector as a whole.
Core Elements of the Rebuilding Green Program
Using an initial donation of five homes from Chicago, the RBG Program will perfect and synchronize all aspects of the renovation process for ongoing and expanded operations in single residences.